List of facilities and amenities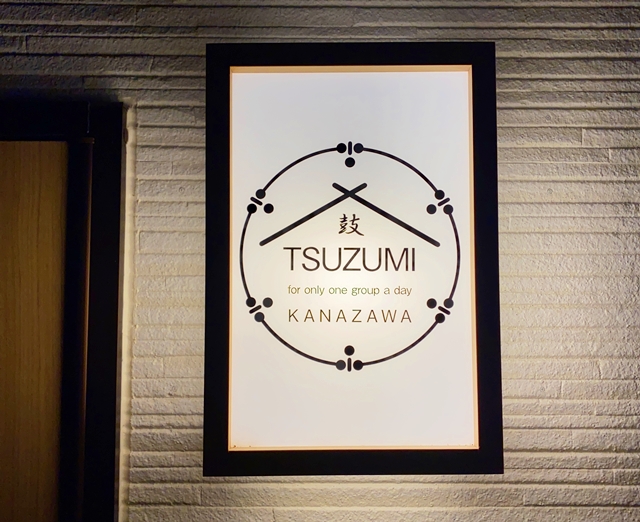 We will give you "Omotenashi " (Japanese hospitality) with all these facilities in this room.

theater room
"It's like a chartered movie theater. "


Smart Home Equipment (IOT)

『Theater Mode』
Just talk to Alexa and the lights will turn off, the curtains in your room will close automatically, and the projector will start.
It will be such a smart room one step ahead.

You can manipulate anything with your voice and also can experience an impressive smart home.
※Only available in Japanese.

There are over 300 magazines and over 20,000 comic books all-you-can-read such as sightseeing information on the iPad in your room.


Full Kitchen
「It's a full kitchen, which is rare for a normal inn.」

「Nescafe Dolce Gusto」
·IH stove (three burners) ·Refrigerator (with freezer) ·Electric kettle
·Microwave oven toaster (Aladdin)
·A set of seasonings (Kanazawa soy sauce, mirin, sake, sugar, salt, oil, stock, etc.)
·A suite of cooking utensils (high-end kitchen knives, earthenware pots, a set of T-fal pans, chopping boards, wine opener, etc.)
·A set of dishes (crab spoon, tea bowl, plate, glass, hot water cup, sake cup, chopstick fork, baby tableware, etc.)
·Wipe, sponge, kitchen detergent, hand soap

* The cooking class is on the second floor of the facility.
If you need something that is not in your room, we will lend you something in the classroom free of charge.
(Except seasonings)

---
Bathroom and laundry area
『Nano Care Steame』
"With a gold leaf "Body soap
・Four types of shampoo, conditioner, and body soap

・Female Amenity Set Dr. Sea Lab (Face wash, makeup remover, gel, beauty lotion essence)

・Male amenities set meal seed (face wash, lotion, milky lotion, hair wax)

・Toothbrush, toothpaste, cotton, cotton swab

・Comb, shaving, bath salt

・Shaving gel, hair wax, spray

・Wash Towel
·Bath Towel
·Face Towel
·Bathrobe

・Dryer
·Two-way hair iron
·Hand soap

·Drum-type washing machine
·Quick-drying gas dryer

·Laundry detergent
· Softener

·Toilet with Washlet
·Internal heating Toilet (winter)

1.25 tsubo!(about 4.13㎡) Wide bath

Drum type washing machine

Quick-drying fluffy "gas clothes dryer"

"Baby Goods"free service for people with small children.

·Bath towels are included even without baby comforter.
·Arau(Baby laundry soap), Anpanman shampoo, 5 diapers (if you let me know the size), trash can
·Kids Amenity Set (toothbrush, towel, toy)
·Toys, children's chairs, or Bumbo (according to age)
·Auxiliary toilet seat for kids




bedroom
"The best sleeping comfort with a luxury mattress"
·Adopted the DX grade of luxury mattress "Serta " used in luxury hotels.
·Larger than wide king size.Co-sleeping mom can also sleep well.
·Since it is a low bed, the floor height is also low and babies can feel safe.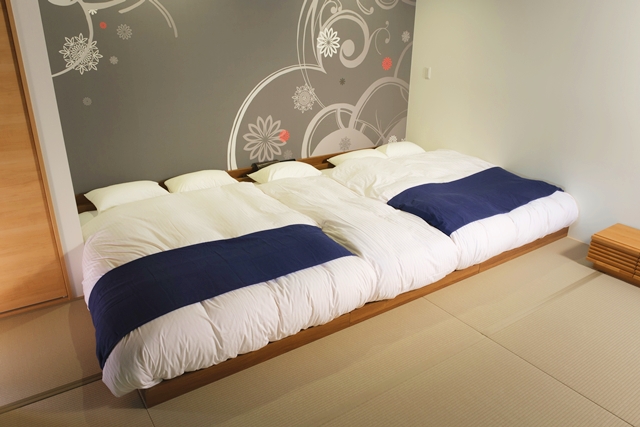 Other facilities


·High-speed wireless wi-fi

·Latest commercial air conditioner

·High-performance air purifier

·Dyson Hot & Cool

·Alcohol spray·Spatial sterilizing creberine

IOT Equipment

·Alexa, Google Home mini

·Electric curtain (switchbot)

· natureremo

·Panasonic's latest IOT lighting switch


Galleries